The Wonders of the Caribbean: Things to do in Curacao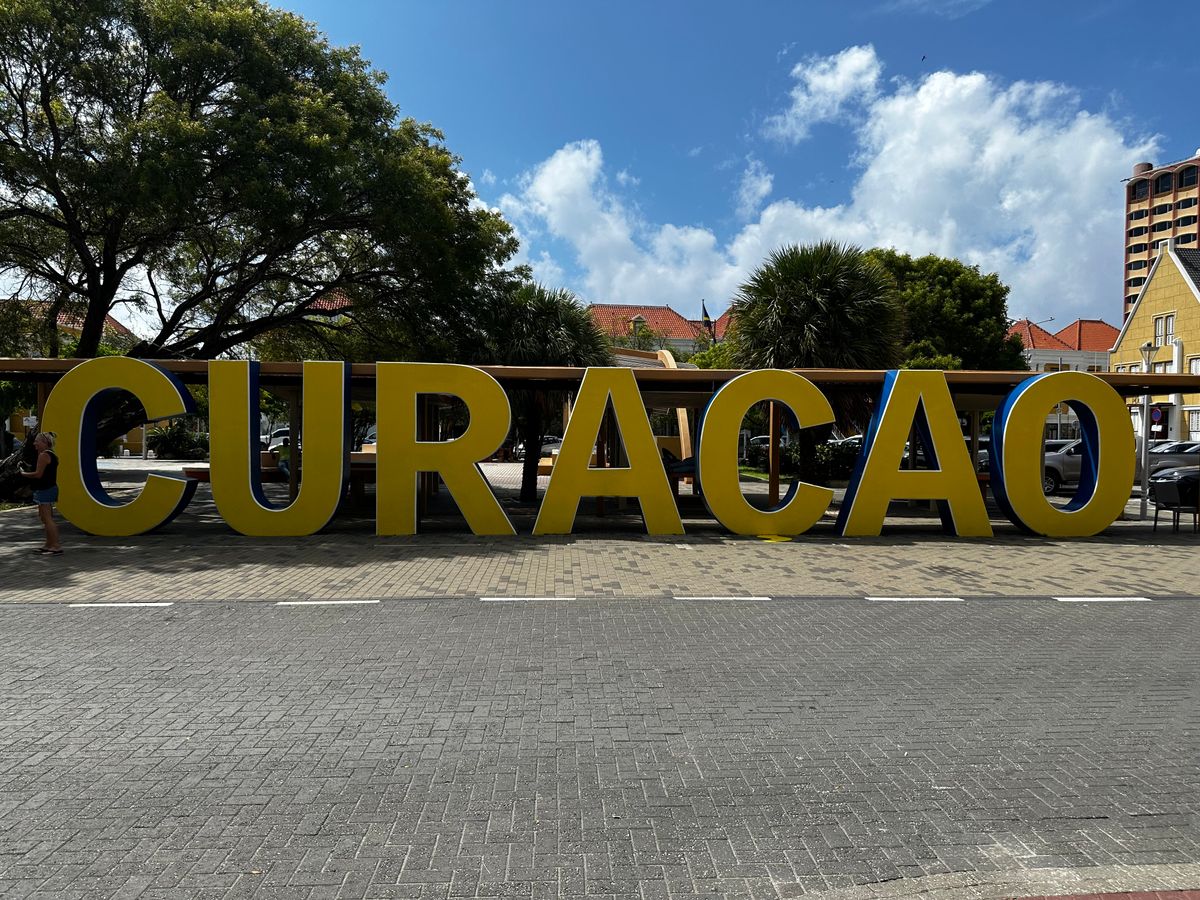 My girlfriend Eymi and I just returned from Curacao, a hidden gem in the Dutch Caribbean known for its exquisite beaches, rich history, and breathtaking landscapes.
Here's a look into some of the best things to do on this Caribbean island. We didn't have time to do them all, but we plan to hit all the spots we missed on our next trip!
Relaxing on Curacao's Beautiful Beaches
Sun-Kissed Bliss at Mambo Beach and Cas Abao Beach
In Curacao, every beach is a paradise. From the bustling Mambo Beach that perfectly combines relaxation and entertainment, to the tranquil casings of Playa Porto Mari, where snorkeling enthusiasts can explore the captivating double reef.
A Day Out at Mambo Beach
There's plenty to do at Mambo Beach. Of course, you can rent beach beds and palm umbrellas but there are also lots of shops and restaurants to enjoy as well.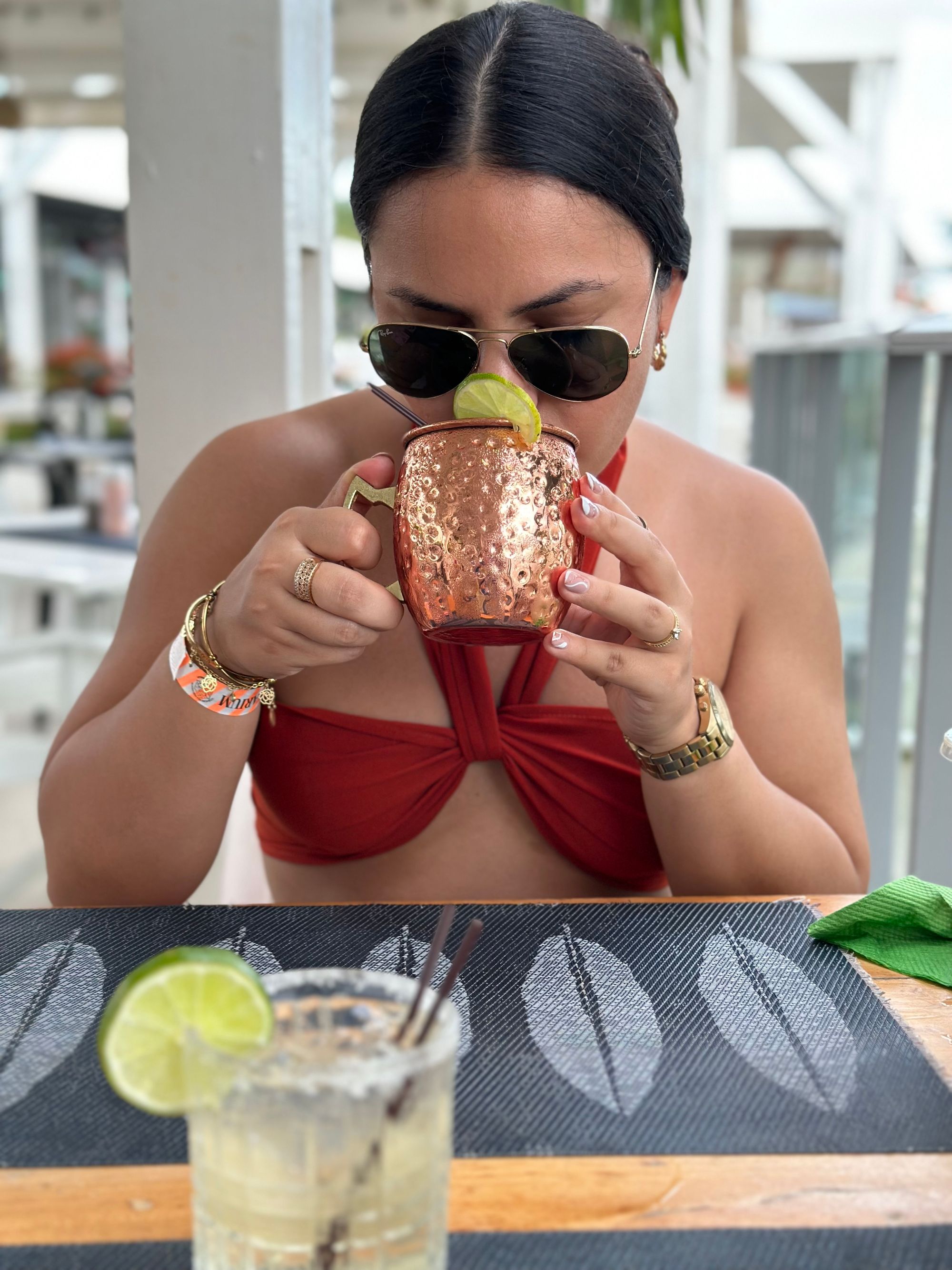 Soaking up the Sun at Cas Abao Beach
Don't miss out on Cas Abao Beach, often acclaimed as one of the best beaches on the island, where clear water and white sand create the perfect harmony.
Cas Abao Beach is about a 35-minute drive from the historic Otrobanda neighborhood where we stayed. Cas Abao is in a secluded, off-the-beaten-path area, but there is a restaurant and bar onsite.
Be aware: the beach is beautiful but quite rocky as you enter.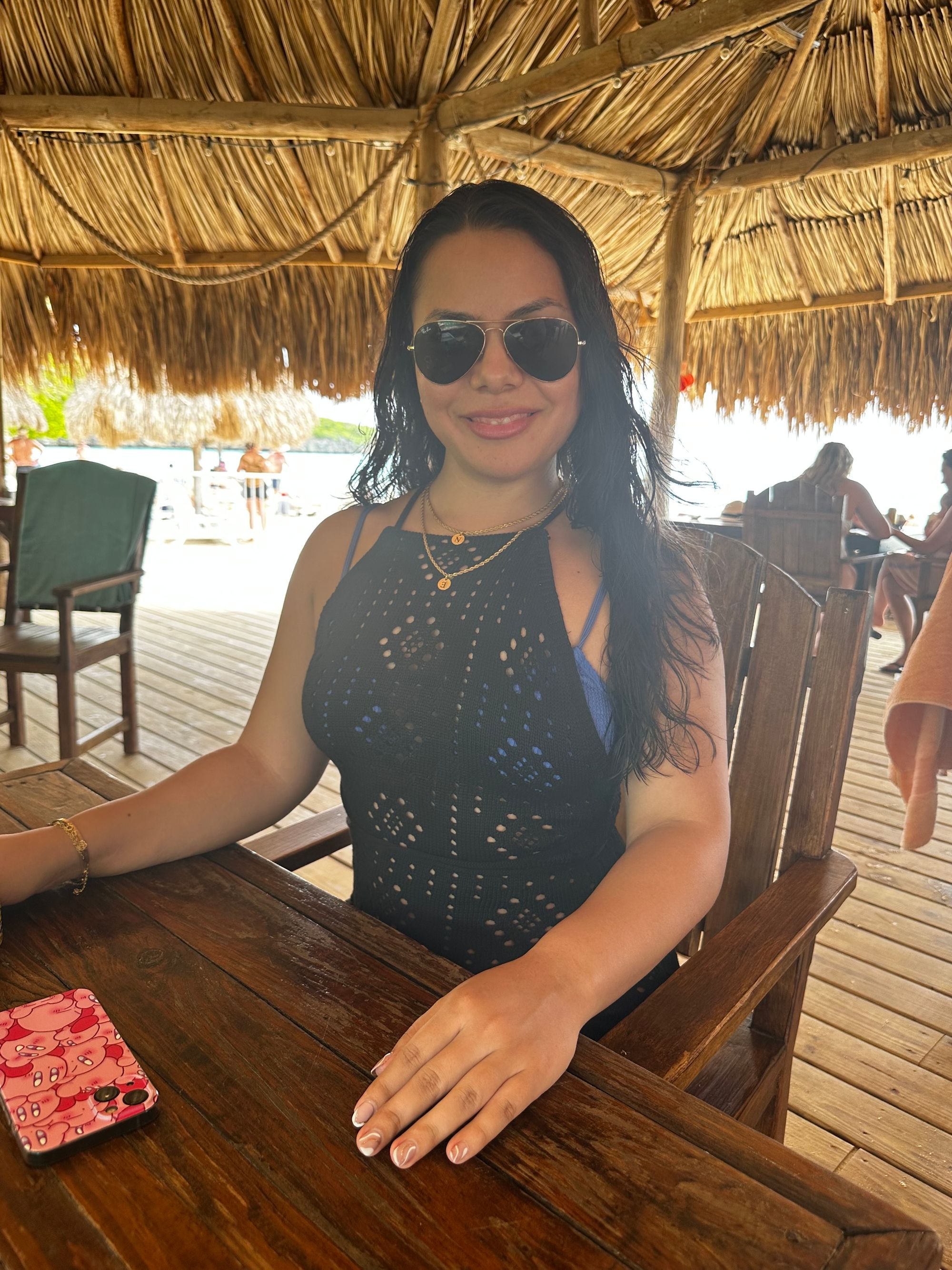 A Taste of Curacao: Tour the Blue Curacao Distillery
Complete your cultural immersion by tasting the island's namesake Blue Curacao liquor at Landhuis Chobolobo, its traditional distillery. The basic tour is $15/person and that includes one delicious cocktail at the end.
The tour is given in English and Spanish and isn't too long, however, is packed full of interesting info about Blue Curacao.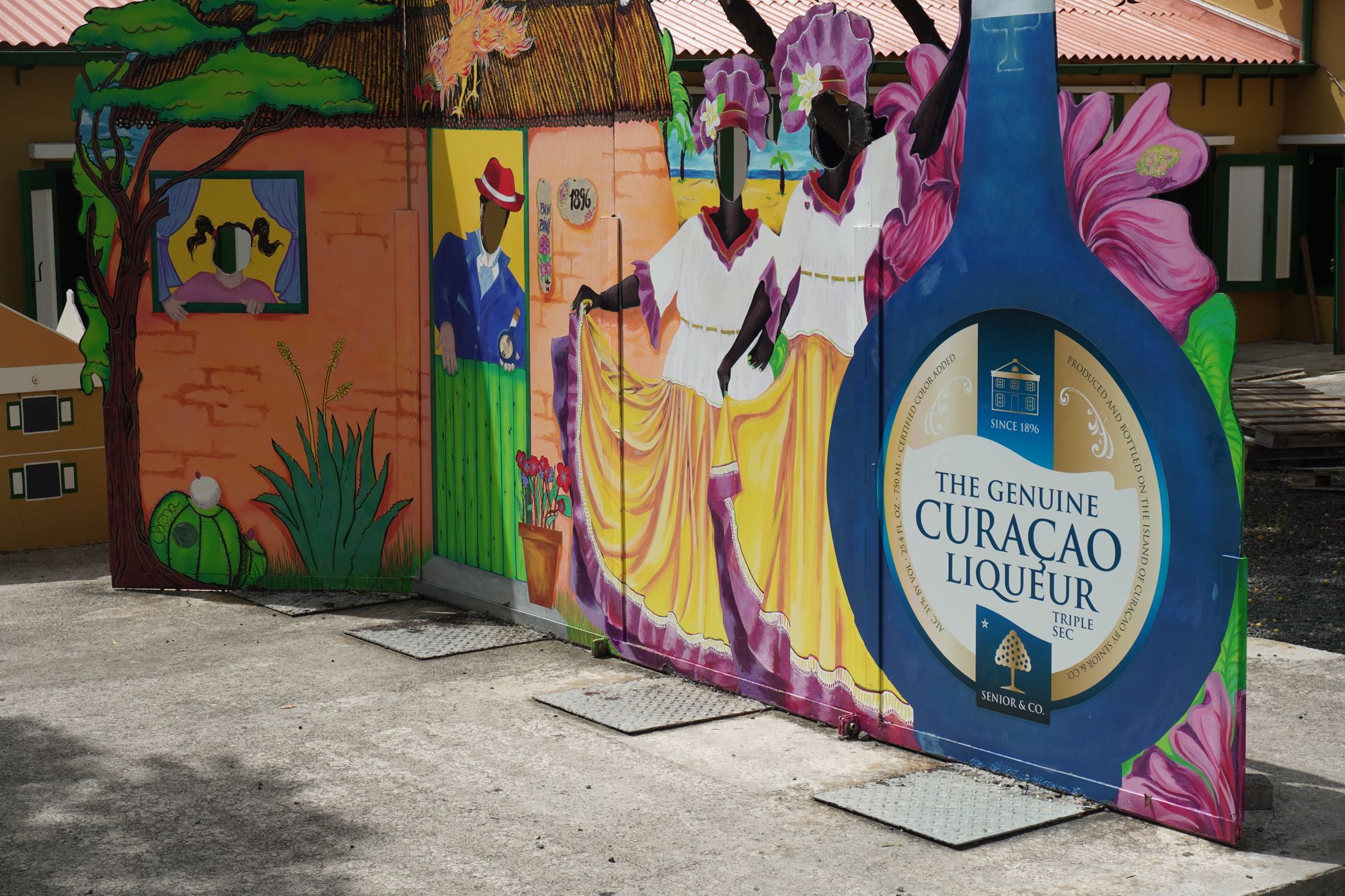 Wandering Through Intricacies of Curacao's Rich History
Uncover the Past in Fort Nassau and Queen Emma Bridge
Immerse yourself in Curacao's deep-rooted history, starting from Fort Nassau's commanding views of Willemstad and St. Anna Bay. Cross the iconic Queen Emma Bridge, a swinging pontoon bridge linking the colorful quarters of Punda and Otrobanda.
Date Night at Fort Nassau
Eymi and I celebrated an early anniversary dinner at Fort Nassau which boasts a beautiful 360-degree view with glimpses of downtown Willemstad along with a first-class dining experience, perfect for date night.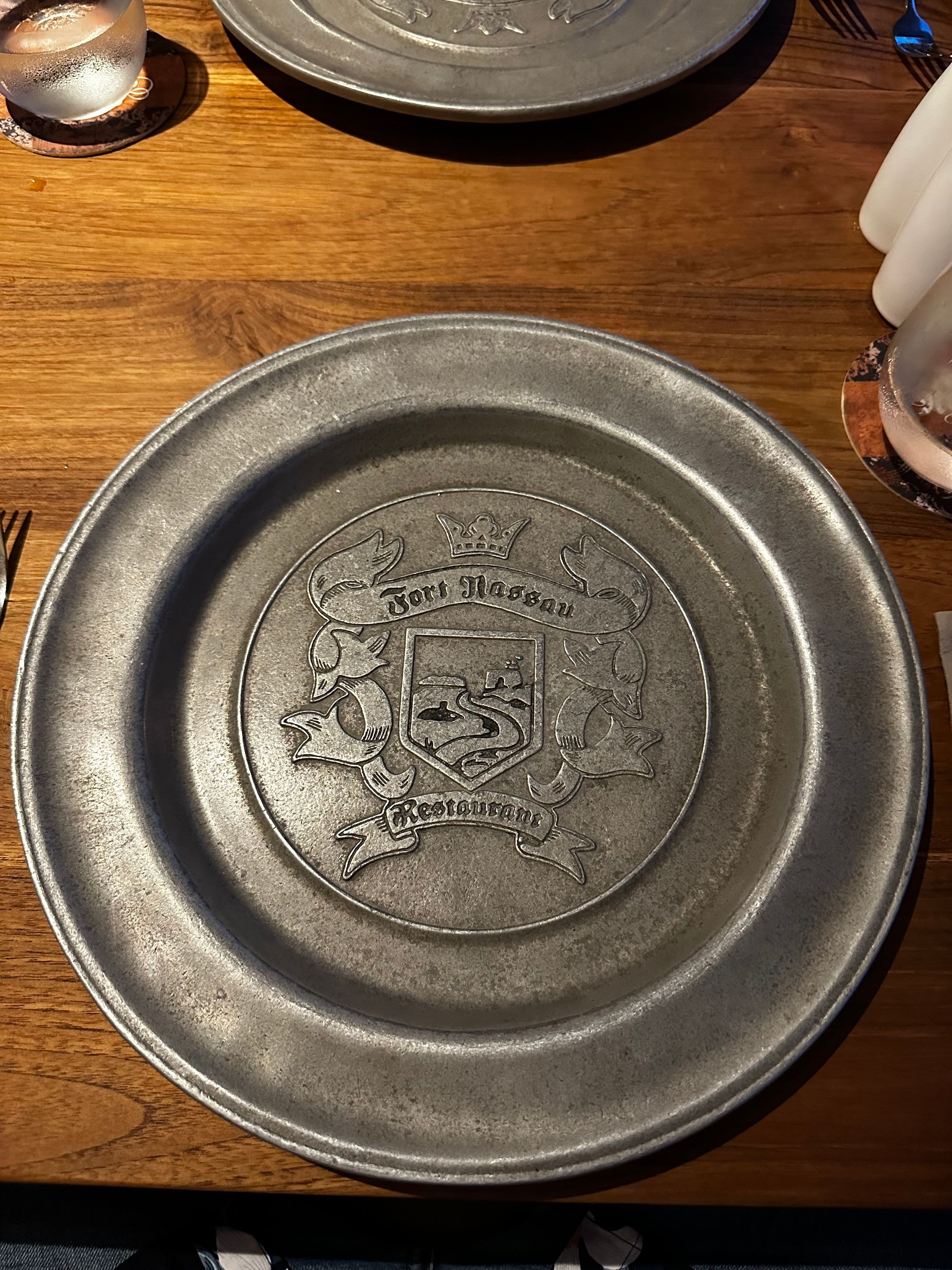 Photo Op with the Queen Emma Bridge
Undoubtedly one of the most iconic landmarks in Curacao, the Queen Emma Bridge, also lovingly known as "The Swinging Old Lady," provides ample photo opportunities for visitors. Located in the heart of Willemstad, this pontoon bridge spans across St. Anna Bay, effortlessly linking the Punda and Otrobanda quarters of this vibrant UNESCO World Heritage City.
And if you're a night owl, don't miss the chance to capture the enchanting view of the illuminated bridge against the night sky. It swings open several times a day to permit ships to pass, offering a unique spectacle as it floats to one side.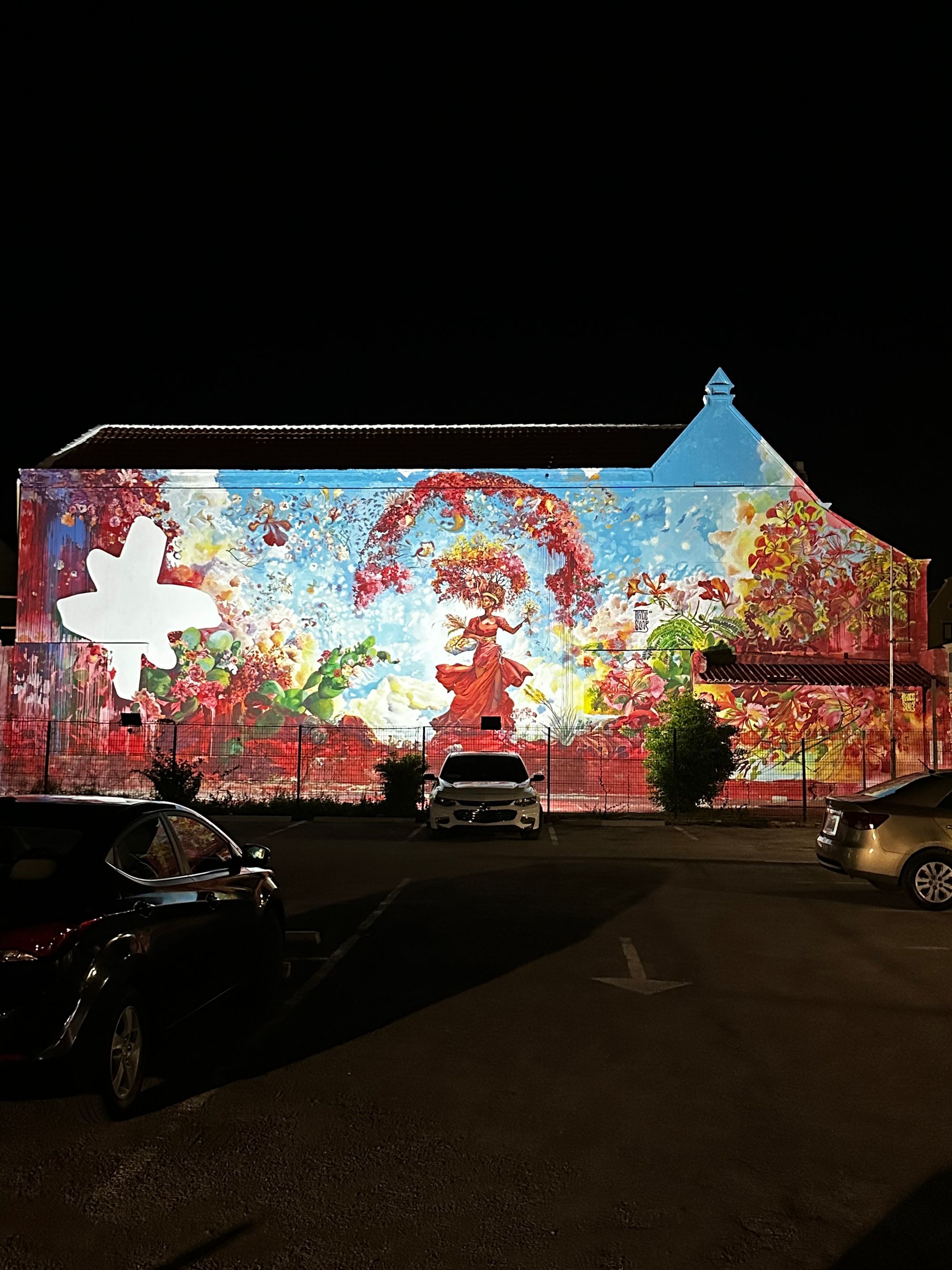 On the Next Trip: More Wonders to Uncover in Curacao
Our journey through Curacao was replete with enchanting moments and colorful experiences. Unquestionably, however, like every adventure, there were some spots we couldn't explore completely on this trip. So here's a preview of what we're making a beeline for on our return to this Caribbean haven.
More Beach Adventures
There are SO MANY beaches in Curacao and each one has its unique features. Unfortunately on this trip, we weren't able to make it to the best beach, Klein Curacao. Klein requires a two-hour boat ride and is an entire day trip which we just didn't have time for on this trip.
There are also plenty of other beaches such as Playa Lagun (we tried to go this time but got lost!), Caracas Bay, Santa Martha Bay, and many more.
We didn't have a chance to snorkel or get a glimpse of a sea turtle (not counting at the Sea Aquarium). There is so much more to see on this Caribbean island.
Delving Deeper into Natural Wonders
Uncovering More Mysteries in Hato Cave
While we didn't get a chance to explore the mystical underworld of the Hato Caves and its intriguing rock formations, a second trip is definitely in order to fully experience the hidden treasures and learn more about the ancient Amerindian Arawak petroglyphs that are part of its rich history.
A Thorough Exploration of Breathtaking Nature Parks
One of our biggest regrets is missing out on Shete Boka National Park and the Christoffel National Park. On our next adventure, we plan to allocate more time to soak in the blissful nature, maybe tackle those challenging treks, or enjoy an ATV Tour through the vast terrain.
Delving Deeper into History and Shopping: Rif Fort and Fort Amsterdam
Our brief affair with elegant Dutch architecture in Willemstad left us wanting to explore more. The historical gems located within the Rif Fort and Fort Amsterdam hold more than meets the eye. On the next trip, we're brewing plans for a thorough pursuit of these fortresses, and their enthralling collection of shops and restaurants.
Diving Deeper into Curacao's Culture
Uncovering History at Kura Hulanda Museum
Despite the richness and sensitivity of the narratives it holds, we were unable to visit the Kura Hulanda Museum on our first visit to Curacao. This important cultural institution, dedicated to the harsh but important history of the Trans-Atlantic Slave Trade and African Diaspora, remains high on our agenda for the next trip.
A Hearty Walk Through Pietermaai District
The vivid and spirited Pietermaai District is too charming to resist a second visit. The riotous colors, art-infused streets, and palatable eats make this neighborhood worth strolling through at a languid pace.
Our visit to Curacao was indeed a fulfilling one. However, the promise of new adventures and stunning vistas that await us in this beautiful piece of paradise is all the more reason for a joyous return. And with Mother Nature at its most magnificent avatar, cultural richness at every corner, and the pulsating charm of city life, we're sure our next voyage will be just as memorable!